New generation of green energy manager for surplus
Smart effective switching modes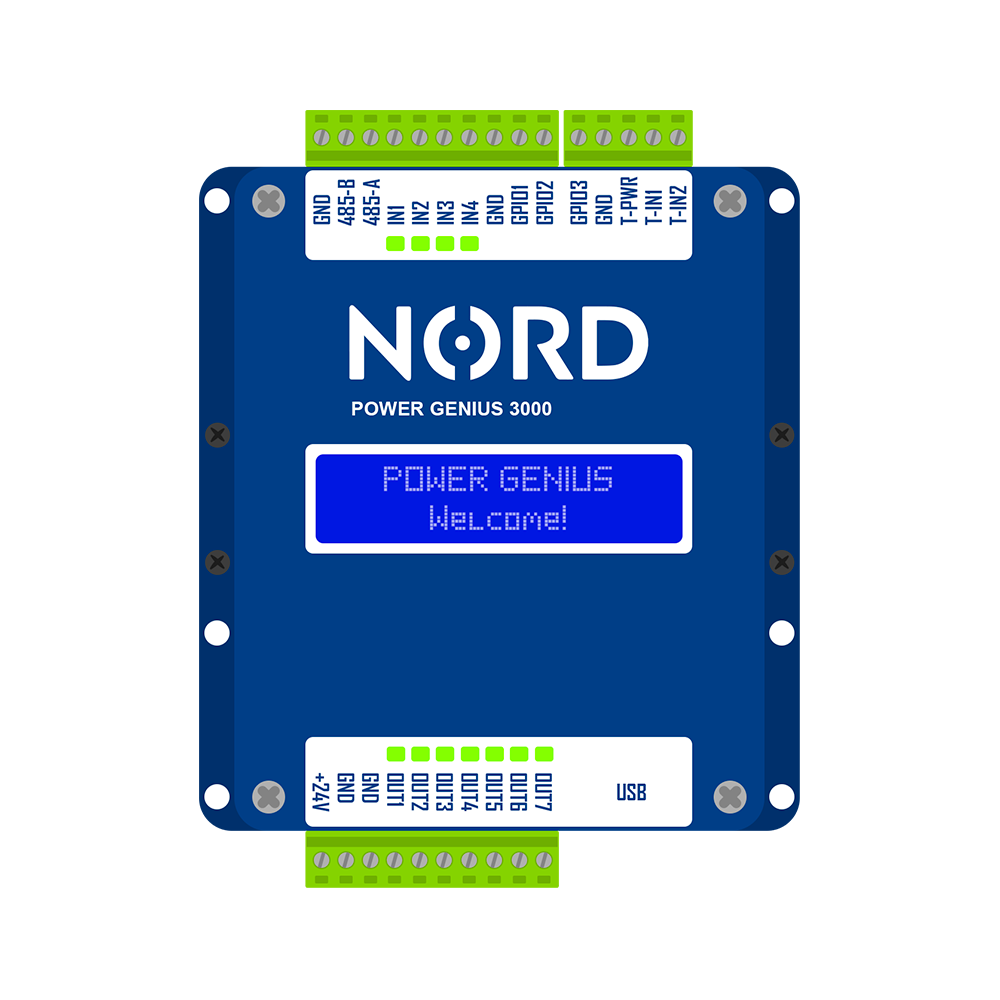 MAXIMAL UTILIZATION OF SURPLUSES
Get the most out of your PV system.
COMPATIBILITY WITH SOLAX HYBRID G3 A G4 INVERTERS
NORD Power Genius 3000 is compatible with the most famous brands on the market.
7 SWITCHING MODES FOR UP TO 7 OUTPUTS
Configure your individual system without boundaries.
MEASUREMENT AND REGULATION BY INDIVIDUAL PHASES
Watch and control each phase separately.
CASCADE SETTING OF OUTPUT SWITCHING PRIORITIES
Possibility to have even more flexibility in configuring your system.
SUITABLE FOR ON-GRID AND OFF-GRID SYSTEMS
Designed for all kind of PV systems.
OUTPUT CONTROL OPTIONS: CONTINUOUS REGULATION, OVERFLOWS, BATTERY SOC, TIMER, TEMPERATURE, BUTTON, RIPPLE CONTROL
All basic and your desired control functions implemented.
Ready to future? Get more information now!
Discover the new generation of green energy manager for surplus in your home.